Rebuilding my hexa and want to be sure about my settings, these are basic settings but last crash have made me paranoid about new stuff, now i have herelink as rc and reason for query is that im getting compass speed error on arming checks with herelink, just wandering if there is something wrong with my compass config.
Can someone please confirm correct mp config with two Here+ units.
I have Cube black on latest copter, here#1 is connected to gps1 and here#2 to gps2 connector.
Gps mode is set to blend. Auto detection.
Attatched picture of my compass setup page, all good ?
Thank you for this great community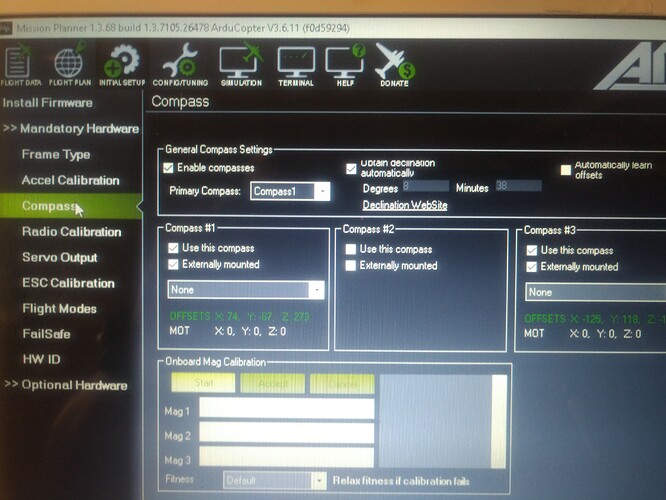 Thank you