cube orange plus just showing SPI and CAN compass not showing i2c compass.
May I know your set up?
Did you connect externa device?
Can you share a picture of your MP?
I'm using cube orange plus with here3 GPS. Over mission planner it only showing 2GPS. UAVCAN and SPI only showing I2C not showing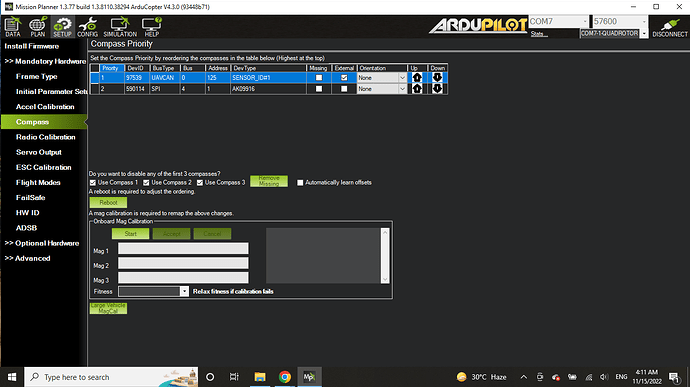 .
The SPI is internal compass(CUBE) and UAVCAN is external compass(HERE 3).
The FC detect 2 compass from SPI and UAVCAN.
That's why it shows SPI and UAVCAN only.
It should show i2c one also because its showing before when here3 was not connected.