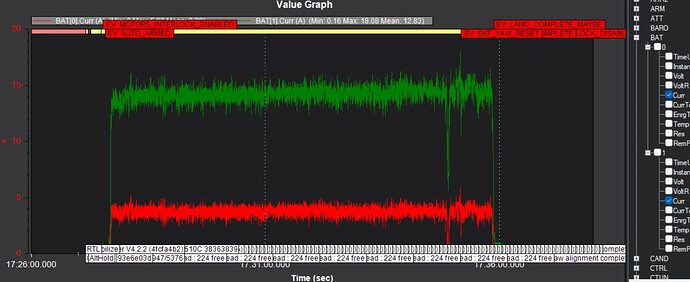 Hello all, I'm using hex power module(comes with pixhawk cube.) and other power module on online shop.
I experienced current data imbalance of two power module.(like above picture)
I guess power module on online shop works well because its current data is about 12 Amps.
but hex power module reads about 2~3 amps which is totally unsense.
I'm using two parrallell lipo battery(2 x 6S 2600mah 130C)
I looked into battery monitor setting and found my power module is set to preset "Cube HV Power module", so it seems that my settings are not problem.