Hi
I have a problem with one of my drones. With the THR on the middle, the drone still going up, slowly, but still.
Here is the Alt vs RC3. As you can see, RC3 is in the middle, and the alttitude still going up.
I have check the RC3_Trim and its the same on the remote.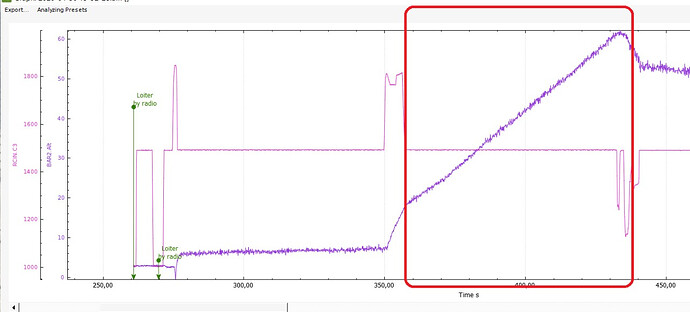 here is the log:

What do you think?
im using Orange Cube
thanks!