Hi
I think I have a faulty IMU, I was having a lof ot Gyro Inconsistance, and went worst with the HereFlow.
Checking the gryos, I have realize the GyrX from the IMU2 has this behaivor, every time…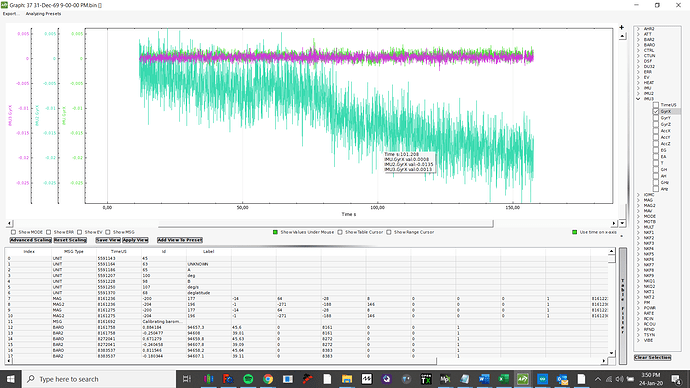 What do you think? I have calibrates infonoty times the Accels, May be the Gyro went bad?
Can I disable the the IMU2 and use just the IMU 1 and 3?
@philip can ypu give it a look pls?
thanks!