Hi
I was trying an Hexa I build, and I have notice sometimes the yaw doesnt respond, I have to move the stick to another side to recover the control.
Here is the log, as you can see the FC want to rotate, but there is no movement.

Here is my PID, may be Im overshooting something?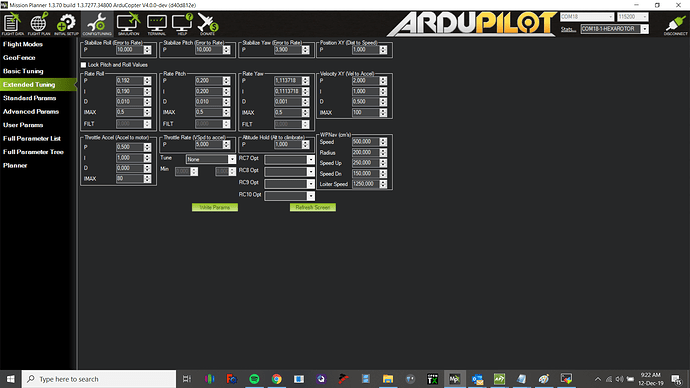 Here is the complete Log