Hello.
We have a test rig with A herelink purchased in 2021, until after updating the ground unit we found that it was not linking to the air unit.
"oh it's easy, you just have to update also the air unit via USB".
we upgraded the air unit via USB and from that moment on we have no boot and no leds on.
According to Flasher_Win.EXE everything seemed fine, as the status bars work, until the program closes giving the feeling of a correct flashing.
After making a screen recording of the process we can see the following error message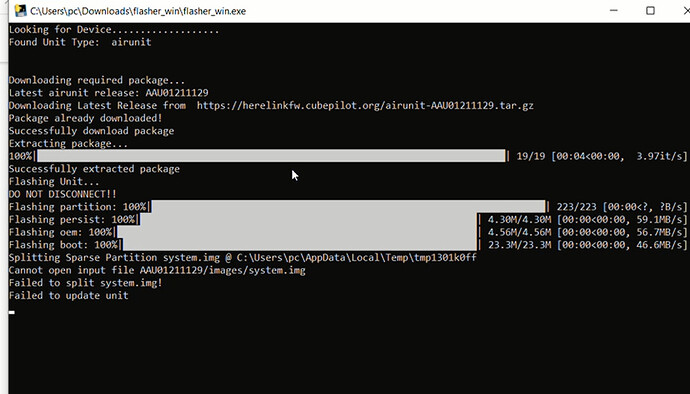 Any idea what may be happening?