Hi everyone,
I just got my cube orange and have been experiencing the same issue. I am trying to flash px4 through QGC daily (tried on multiple devices and both on stabile and daily version).
I followed everything written here and on Bootloader Issues with QGroundControl I am using Win 10 and downloaded daily release of qgc, however the issue is still present.
Do you have some suggestions?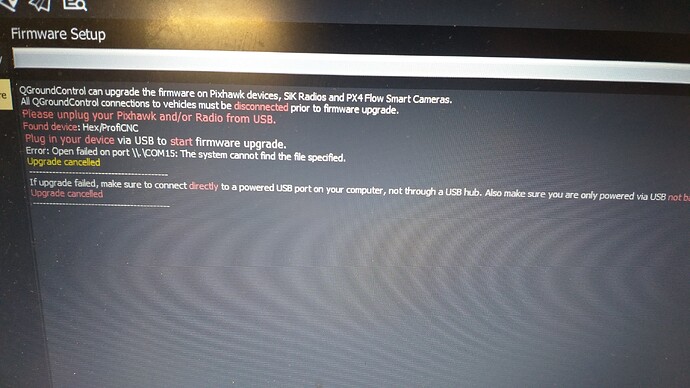 Also you can see video here https://www.youtube.com/watch?v=S8k_tIdjeHk&feature=youtu.be
Thank you
Dusan