We would like to introduce to the community the Cube Ecosystem.
The Cube may be the heart of your Unmanned System, but without the peripherals, you cannot fly.
We receive frequent questions asking what we would recommend if we were building our own aircraft. So rather than just answering each question, the amazing team at CubePilot marketing has made this Ecosystem Schematic, to show you all what goes where.
We hope this poster will give a clear path forward for those looking to build their next vehicle.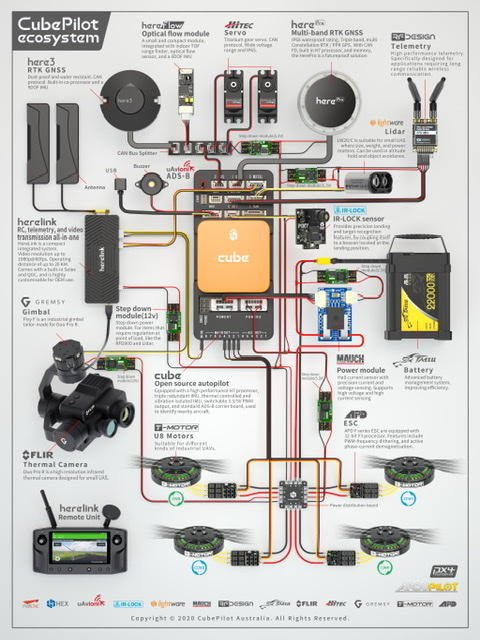 https://docs.cubepilot.org/user-guides/cubepilot-ecosystem/cubepilot-ecosystem-autopilot-wiring-diagram