I just received the 3in1 adapter for my MadGaze Glow Plus AR glasses, sideloaded the Displaylink app to the Herelink and got it streaming right away.
This is a rather affordable, compact solution and since the they are AR you can theoretically keep the drone in sight.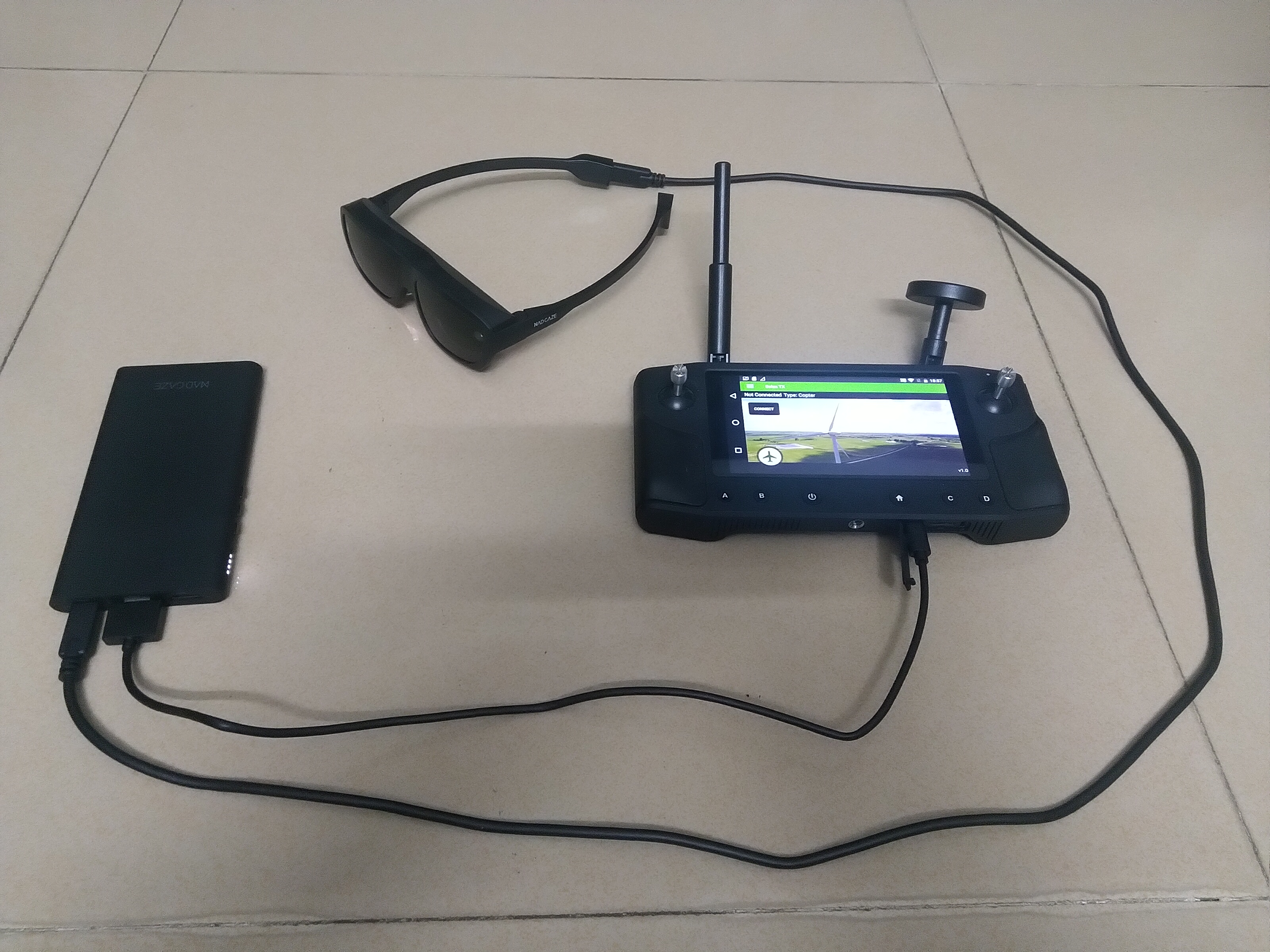 Together with the Hawkeye Firefly 4K (latest FW with forcedable HDMI) I guess that makes a valiable FPV solution thats digital end-to-end.
I measured the lag and it seems the glasses are consistenly 0.07sec FASTER than the herelink screen.
I did about 10 measurements:
The average delay from reference to Herelink is 0.25sec
The average delay from reference to Glasses is 0.18sec