I have been using the HerePro on my UAS for a bit now and want to run RTK with another HerePro, but I am having problems with getting connection in Mission Planner to the HerePro base unit.
Things I have done so far following the HerePro manual for the base station are:
Updated the HerePro to the latest software.
Changed the SerialPass to 1 under the parameters tab and pressed Write Parameters and Commit Parameters.
Opened Mission Planner and selected RTK/GPS Inject.
Selected the second COM port and made baud rate 38400.
Unchecked the send NTRIP GGA and checked both of the check boxes for the M8P and F9P per the manual.
Every time I try to connect I get the error below(screen shot attached)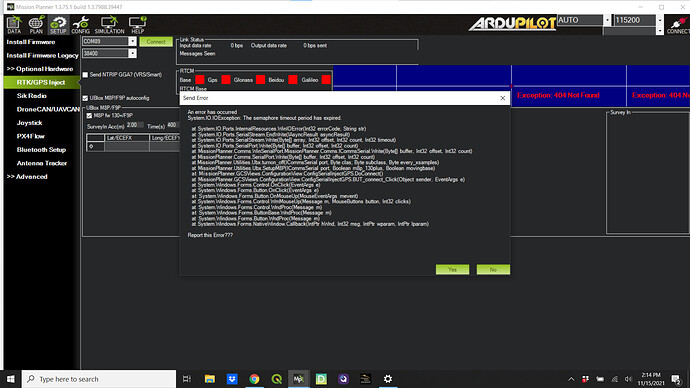 I am not sure what to do next? Is it a driver or Windows error?