I've been trying to do the legwork on setting up my HereFlow before moving on to adding a more capable lidar sensor.
The docs all advise against using the lidar on the HereFlow - but I'd like to establish that if it at least works within the 200cm range as advertised.
Doing a hover test over a hard surface, ArduCopter reports "Bad Lidar Health" - as seen on the Yaapu MavLink messages: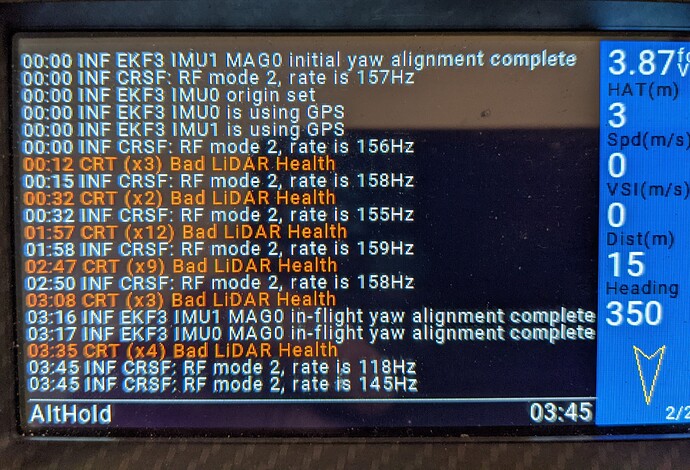 Initially I thought this might have been caused by some restrictions from the 3-D printed case I was using - so I removed it from that case and mounted unrestricted to my copter per this photo: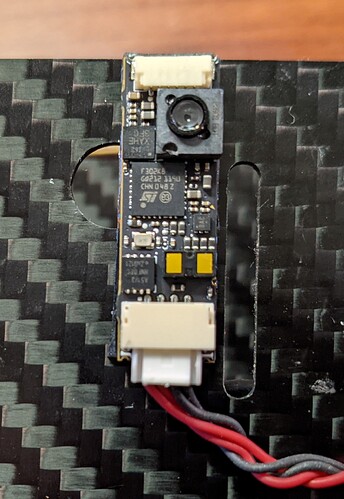 The unrestricted mounting did not improve the Bad Lidar Health messages.
Graphing the distance reported for the lidar using EKF5.mg it shows that distance data is being reported - as expected from my test flights.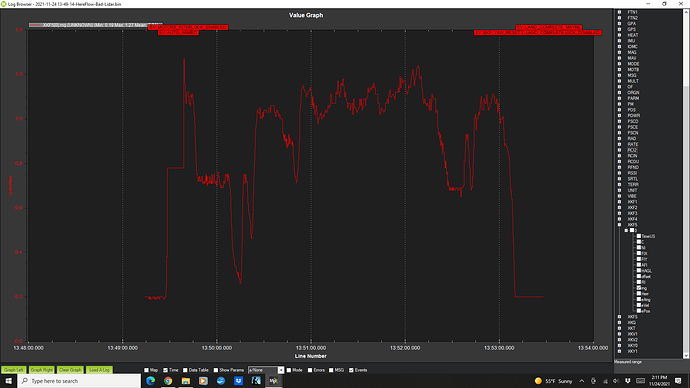 The BIN file from this test flight is available here:
It would be nice to know if the Bad Lidar Health is a bug in ArduCopter 4.1.1, or if the HereFlow is really mal-functioning. I don't have a second one to swap out to compare. Or maybe there is an error in my configuration.
I'd appreciate any thoughts or comments. Thanks You!