Hey,
So I was trying to pair my air unit to my ground unit for the first time.
I was running 5.22V (checked voltage with multimeter) from the Airbot Cube Carrier Board/PDB (https://www.airbot-systems.com/wp-content/uploads/2019/07/AS-Mini-Carrier-board-Pinout-v1.2.pdf) RC_IN using a servo wire that I split into a positive and ground lead going into the 5-12V Power port while the signal and ground went into the S.bus port… I'm not sure if this caused a short or something by using a common ground…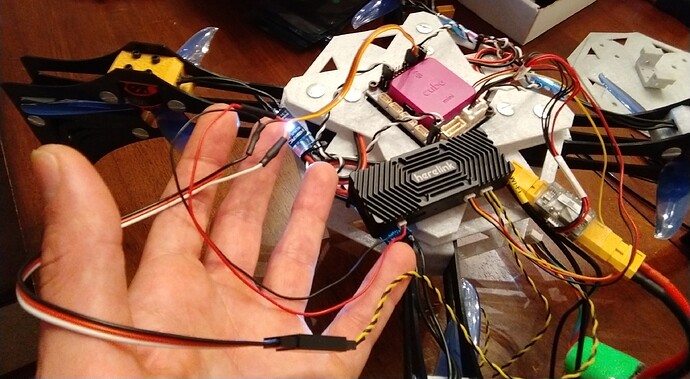 The LED1 or LED2 lit up briefly while I tried to pair the Ground and Air Unit then nothing. I tried updating the firmware for both the ground and air unit but the air unit is unresponsive and I'm beginning to fear the worse. It was such a low voltage and it didn't even feed into the S.bus port if you take a look at the connector I made.
Any help or suggestions would be appreciated.
-Roger