Along with a bunch of other tests, I wanted to do a range test on my HereLink before we decide if we are going start using them in our products. I simply mounted it on a Bixler aircraft that already had a pixhawk flight controller installed, mounted one antenna to the side of the aircraft body and the other antenna out on the bottom of the wing. I went to as open of an area as I could where I live. I started the flight on a soccer field, and headed over to a golf course. My altitude was about 175 feet and I was almost exactly 1 mile away when I lost connection completely. I tried this a few different times flying in different directions and lost connection at about 1 mile in every direction. I have seen a range test going out 15 kilometers, but I know that was over open water. I was hoping to at least get 2 miles away before I had a connection issue in a normal environment.
My HereLink ground unit was set to FCC standards through the menu.
Any advice on increasing the range and is anyone else out there having range issues?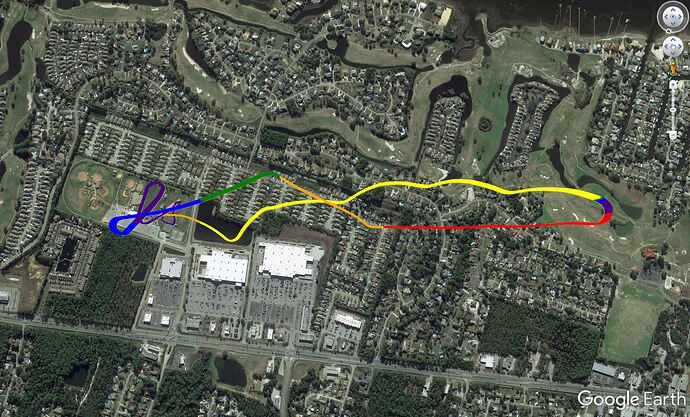 HereLinkFlight-KMZ.zip
(219.6 KB)
Video of my flight:

Connection dies at ~2:20 in the video and the aircraft switched to RTL. There was actually about 20 seconds between when i lost connection and got video back, but apparently YouTube just thought this frozen part of my video was not supposed to be there and removed it…