herelink can not be updated, after downloading the update and restarting the installation encountered an Android error.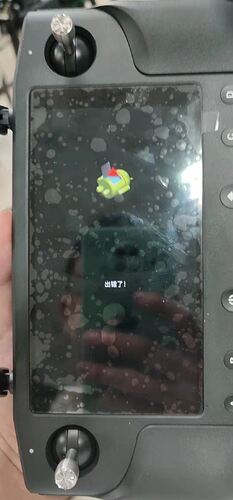 Hi,
Could you translate the error to english?
Error.
How are you trying to update ?
Have you tried a full reset first ?
@Michael_Oborne any ideas
Which update you are tring to get ? Alpha, beta or the current stable update ?
You may turn it off by long pressing the power button.
After that, turn it on again. Try to enter to the system and reset everything.
Do you have any idea where do we get older firmware for the herelink device and for the Airlink device. Please share the link.