Hello
I built a hexacopter based on a tarot frame.
I did all of the calibrations (I hope so

and also AutoTune 2 times.
In AltHold the copter works fine and flies solid also in Auto flying a mission it is ok.
In Loiter it flies very instable like shown in the video (after 40seconds I changed flightmode to AltHold):

I tried with LiPo on the drone and below, this changes nothing.
When I try to calibrate the compass, often an error occures like here and it needs about 2 minutes to calibrate (I tried in the house and outside):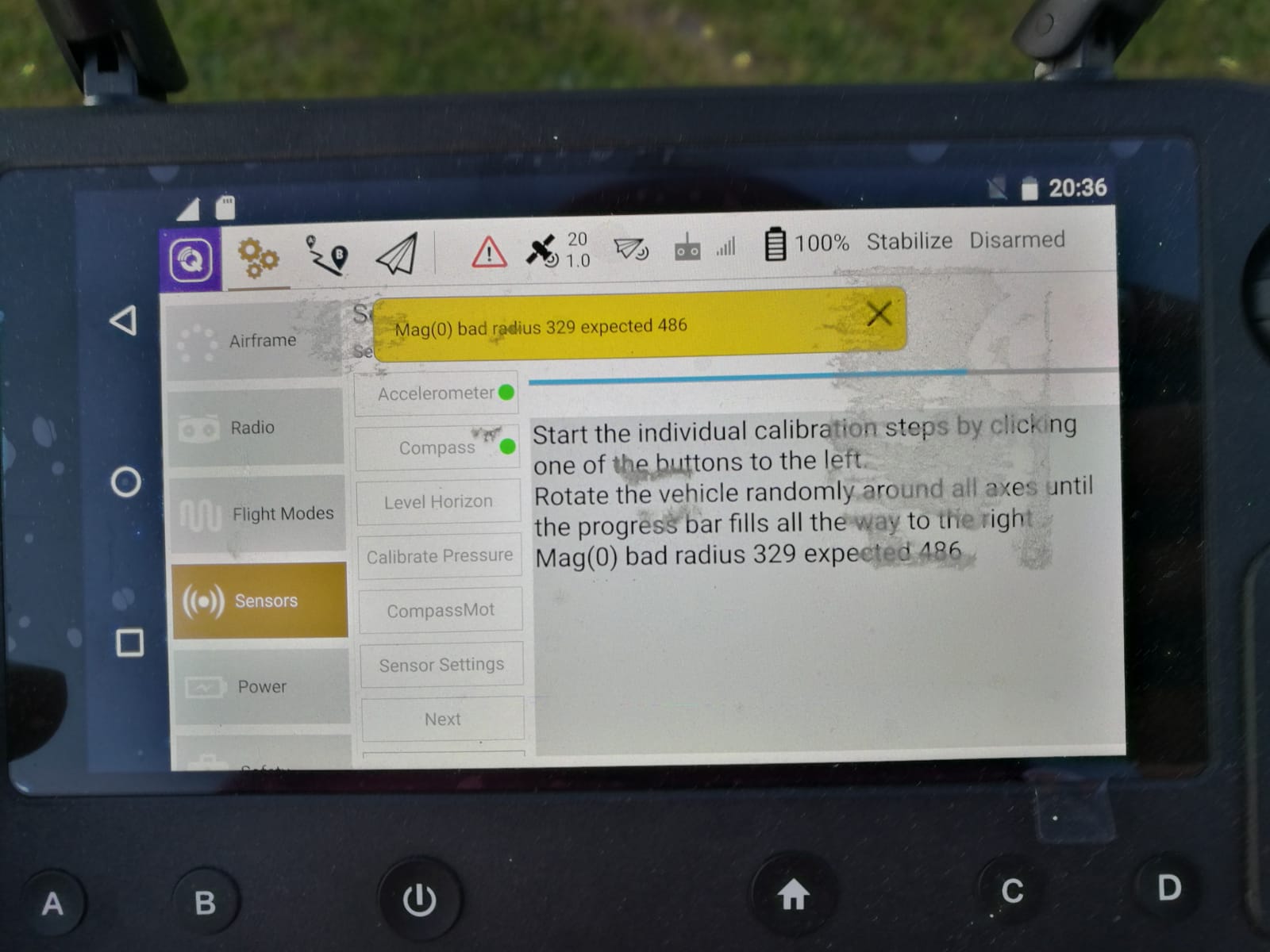 Cube Orange with Here+ GPS (AC 4.0.3 and latest GPS firmware)
Herelink steering (latest firmware)
17" props
6S 16000mah LiPo
What am I doing wrong?
Did I miss something or do you need more information?
Thank you for your help!