Earlier this morning I made a post about IMU failures I'm trying to diagnose. One possibility is hardware failure on my Orange Cube.
Digging in to the dataflash log, I discovered a large difference in the way the IMU heater operated between my first of three test flights (where the possible failure occurred) and the third flight - which operated normally.
I've included the comparison - but excluded the "P" value, as it distorts the y-axis on one of the charts do it's large value.
The top chart is from the "third" flight - and was operated normally. The bottom chart if from my "first" flight - where the EKF3/IMU problems occurred.
I've included links to these bin files here again.
Thanks for helping!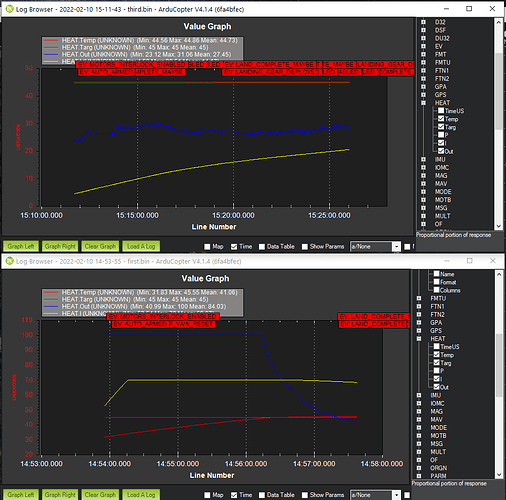 BIN from "third" flight - no problems:
BIN from "first" flight - problems experienced with IMU and EKF3: