Hi everyone
@Thomas
I have just try my quad with the IR-LOCK Precision Landing, and works prety nice. Any way, I would like to improve more the landing, because sometimes it miss for 20cm aprox.
Here is the telemetry

Here are some videos

Here is my PLND setup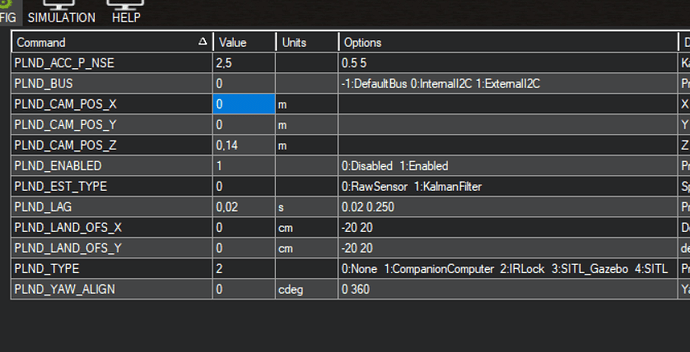 Some question
How can I manage the speed when the drone Acquired the beacon? When the drone is not over the sensor, it turn very fast to put the drone over the sensor

Can the precision landing work with the RTL?

How low can the camera be installed? Right know it only has 4cm from the ground. This question its because i think the more near to the sensor, more dificult to see it if the drone moves from the center.