After I downloaded the latest MP I get the below message.
I have rebooted, uninstalled & reinstalled the program and it keeps crashing.
I noticed this as soon as I loaded the cubeblack parameters. When MP tries to send a error message It tells me could not send message & I have no internet connection.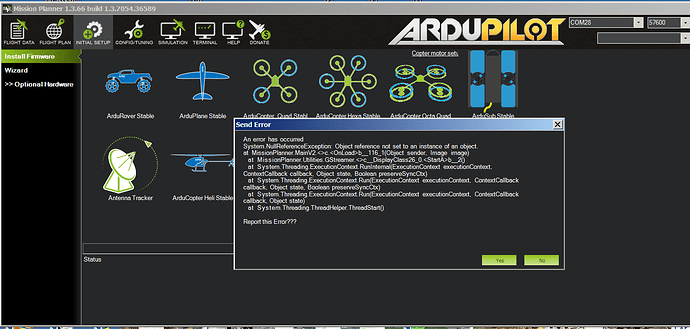 I have not loaded the cubeblack firmware yet but I am stuck here with MP crashing.
Any help would be appreciated & thank you.