Hi
Im testing a new quad, and after the first, second and 3erd flight, I have check the MOT_THST_HOVER and is stuck on 0.2. MOT_HOVER_LEARN is set to 2.
I know the MOT_THST_HOVER can´t be 0.2, because its a quite heavy.
This are the mot params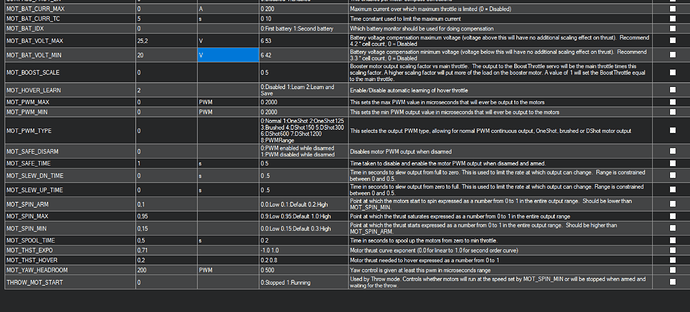 OrangeCube
FW 4.1.1
What im doing wrong?
thanks