Hello all,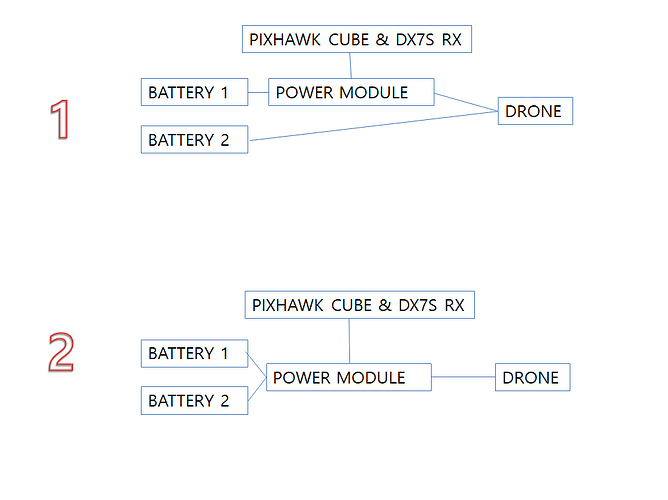 I know 2 is the best power configuration.
but configuration "2" need "Y jack" but I dont have, and I have to order it and wait for "Y jack"
and now I already soldered my drone, so if I try configuration "1" I have to unscrew all drone and resolder it
so I question… is configuration "1" also safe?
I will use 6s LIPO 5000mah X 2 and I'm scared to burn the battery or drone when I connect the power.
I know current draw on the flight log will be incorrect but it does not matter to me.
thank you for your reply in advance.