Hi
I was tunning my last quad, and I had a odd behaivor. I was hovering, 2 metters high , then I move the THR down to go down, and the quad start to descend very fast, so I turn the THR full up, but the drone didnt respond. Here is the moment, including the rangefinder measure. I can see on the graph when I pull up, the quad didnt want to go up.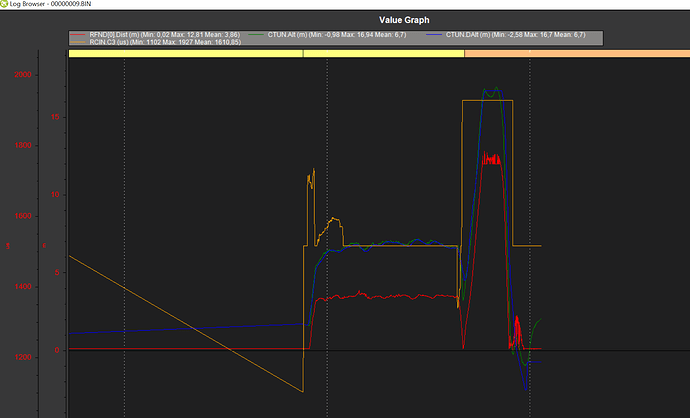 After that, the drone hit the flor very hard, and the herelink turn off or maybe rebooted, so it went to the home position, going down very hard and hitting the flor again, where the battery holder broke, the battery start to hanging arround, but finally the drone could land.
00000009.zip (3.5 MB)
Here is the bin file.
As always, I appreciate your help!
Orangecube
FW 4.1.1
HereLink
thanks!