Hello,
There are some reason that I want to connect the Cube black to Raspberry by USB port for using the SR0_ (serial 0). I already known another methods by usual serial 1 or 2,3,4, but in this specific case, is the connection is feasible? If yes, there are some driver (STM32) for the raspberry, I guess!
Could you please show me the way to do?
Thanks in advance,
Vu.
EDIT:
I have some picture of these when plug Cube to RPi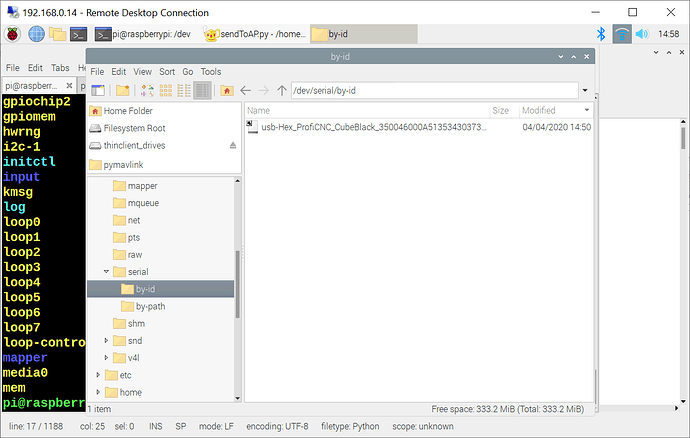 EDIT2:
This is possible!
When you do ls /dev we will see the Serial or Serial1 by examining the "Shortcut", it is directed to /dev/ttyACM0. So we can consider it as a serial port. Just sometime after doing the Cube rebooting, the ttyACM0 will be changed to ttyACM1 and I dont knot how to fixed this? Because of non-releasing it after using or something?