Hello
I bought a Pixhawk Cube 2.1 with a GPS Here 2 and I am unable to connect with QGC. I tried different cables and different OS (Mac, Linux Windows) and it still don't recognize it.
I tried the daily build of QGC but no difference.
It work perfectly fine with another Pixhawk Cube 2.1. When I do Device Manager on Windows, it saw the pixhawk there is also the caracteristic sound (see picture attached - sorry it's in french)
I saw that the COM name is not the same for the two Pixhawk :
the one working → PX4 FMU (COM4)
the one not recognized → CUBE F4 FMU (COM11)
It is possible to be an driver problem ?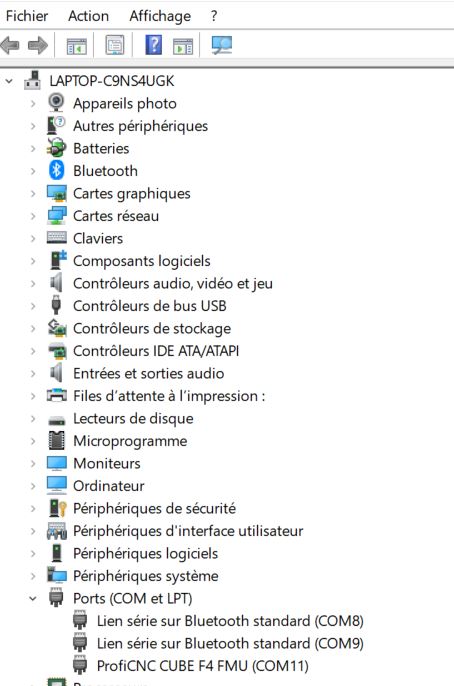 Hope you can help me
Best!