Hello. I need to share mavlink from herelink via USB without 5GHz hotspot.
If I use WiFi hotspot then everything works as expected, but while using USB tethering i cannot get this working.
In herelink USB Tethering is enabled, in my linux-mint machine, new ethernet interface appears, and herelink assigned me IP: 192.168.42.112. When running route -n command i can see that herelink gateway is 192.168.42.129, Using wire shark i can see that Herelink sends me some data on port 14551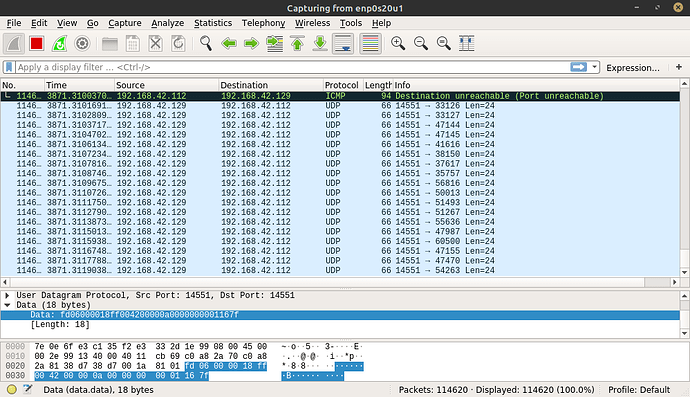 In QGroundControl on my linux machine I cannot connect to Vehicle. My Comm link configuration is: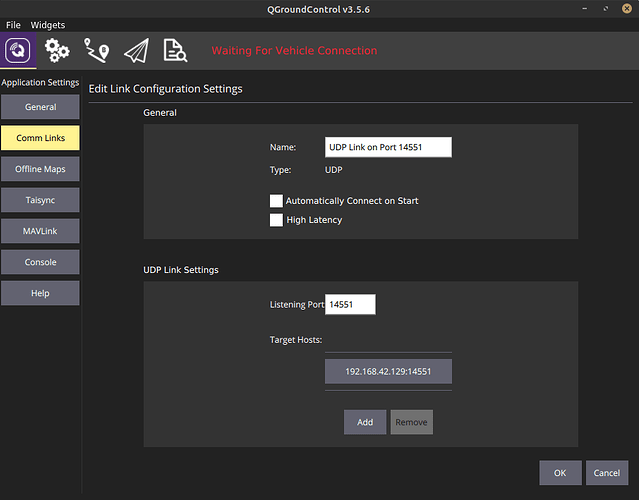 I also tried pymavlink python script and all i can get from herelink is HEARTBEAT some time sync, command long and bad data. (I requested telemetry streams in my code)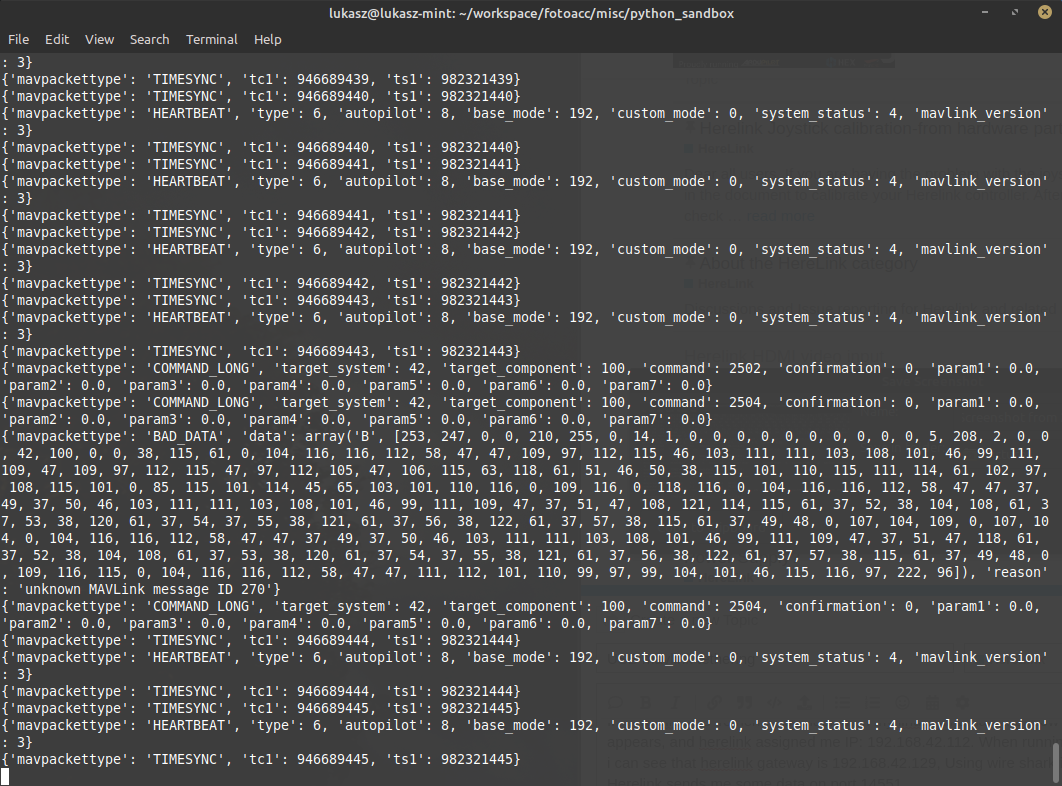 When using 5GHz hotspot, then telemetry sharing works fine, but for our design we cannot use 5Ghz hotspot, USB tethering only.