Does anyone know what would cause a cube to not detect 2 of the 3 internal imus? It seems like all the imus on a specific spi bus are not being detected.
This picture displays what should be detected by the cubes.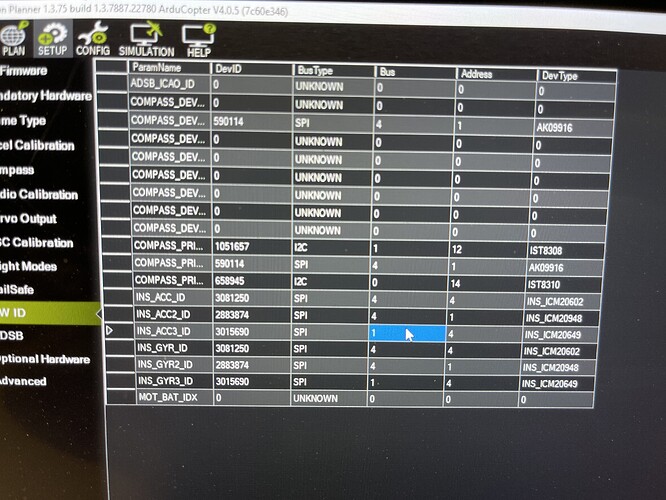 The problem is, I have 4 vehicles with cube oranges that only detect 1 imu. See this picture for the issue.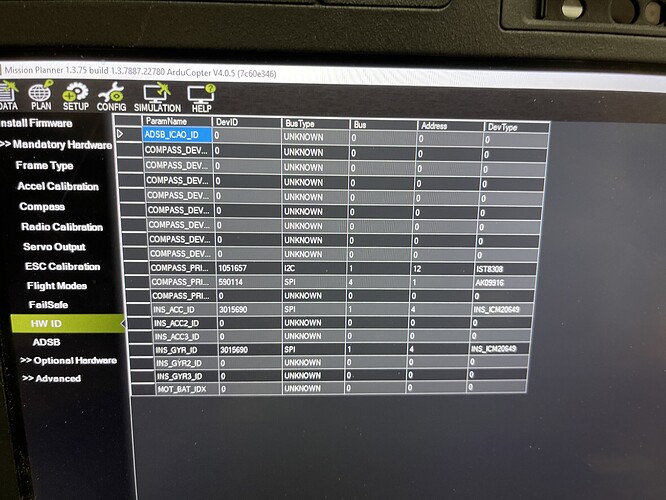 I have scrubbed through the parameters trying to find the cause, but I am unable to locate the issue. INS_Enable_mask is set to 127 which was my first thought. My mind goes to a possible manufacturing defect, as these 4 orange cubes were purchased at the same time. All other cubes we have do not have this issue and detect all imus. I guess my question boils down to is there any parameters that could cause spi bus 4 to be inoperable? Or is this more likely a set of defective cubes.
It is also worth noting that other vehicles are running an identical configuration with parameters and hardware but do not have this issue. It is only present in the most recent batch of orange cubes we acquired back in about May of 2021. Any help you can offer would be greatly appreciated. I can attach a param file if it would be helpful or run any suggested tests that might narrow down the cause.
Thanks,
James