Hi,
I have Cube orange with Here3 mounted externally
I have configured it according to the Docs provided on cubepilot website. I've changed below mentioned parameters to setup GPS
CAN_D1_PROTOCOL: 1
CAN_D2_PROTOCOL: 1
CAN_P1_DRIVER: 1
CAN_P2_DRIVER: 1
GPS_TYPE: 9
NTF_LED_TYPES: 231
Everything works fine a couple of times and randomly another compass appears out of nowhere. Because of this, autopilot requires compass calibration because it has detected a new ghost compass.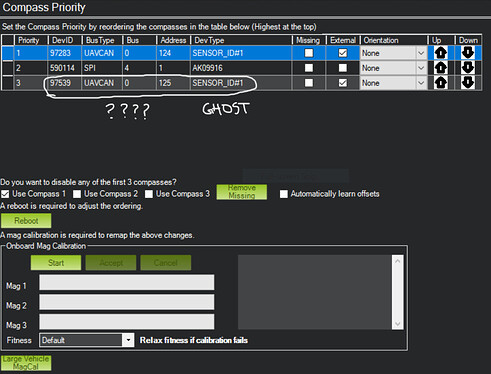 But then the other day one more ghost appeared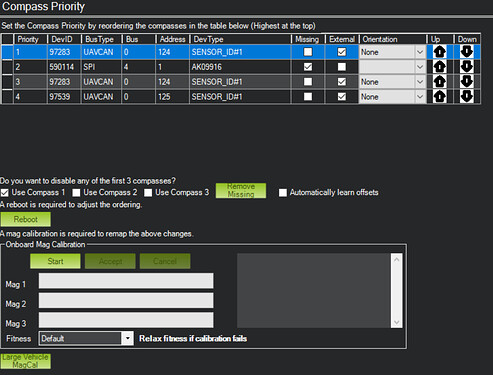 And every time this happens, I've to hit the "remove missing" button, restart a couple of times and recalibrate the compass for it to work.
Am I missing any crucial parameter for setting up GPS and compass properly?
Thanks
MindProbe