Hi to all.
I have a quadcopter with a tested setup.
Some months ago I moved from pixhawk 1 and here 1 to Cube and HERE 2, and it is a disaster.
It is connected over I2C.
I had seen some strange behavior during flight, like toilet bowling, so I started studying the compass topic.
But I can't find a solution… can you help me?
This are the vibrations on x,y,z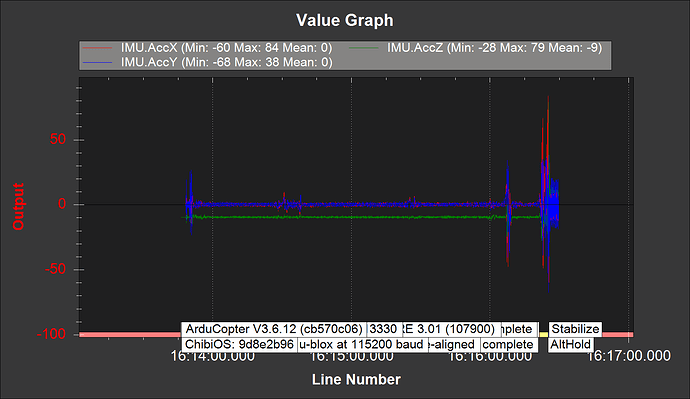 I see also this strange value into NKF4.sm graph, what cause this?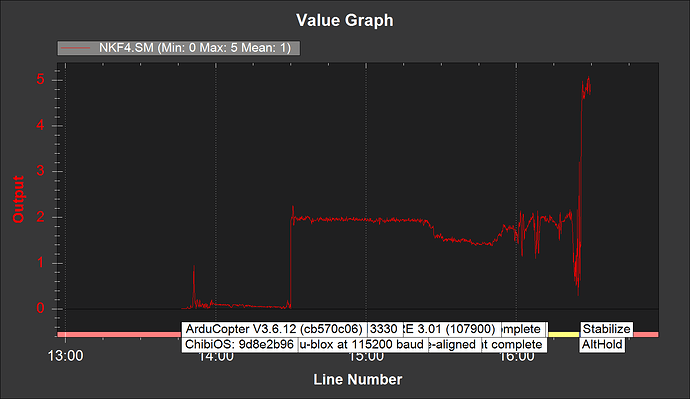 LOG Download:
https://drive.google.com/open?id=1WEBA6TRpqV3KHF1ZAvonUM2pMD9f7pOY
Thank you.
Romeo.