Hello,
When attempting to save calibration or button settings I am getting a relatively non-description "save failed" and similar error messages. I have factory reset the herelink groundunit, checked for updates, and ran the firmware update utility for the airunit. I've seen Herelink Beta Update May 2020 but this does not seem to help.
Not sure what to try next. Here is an image as well as a video link of what I am seeing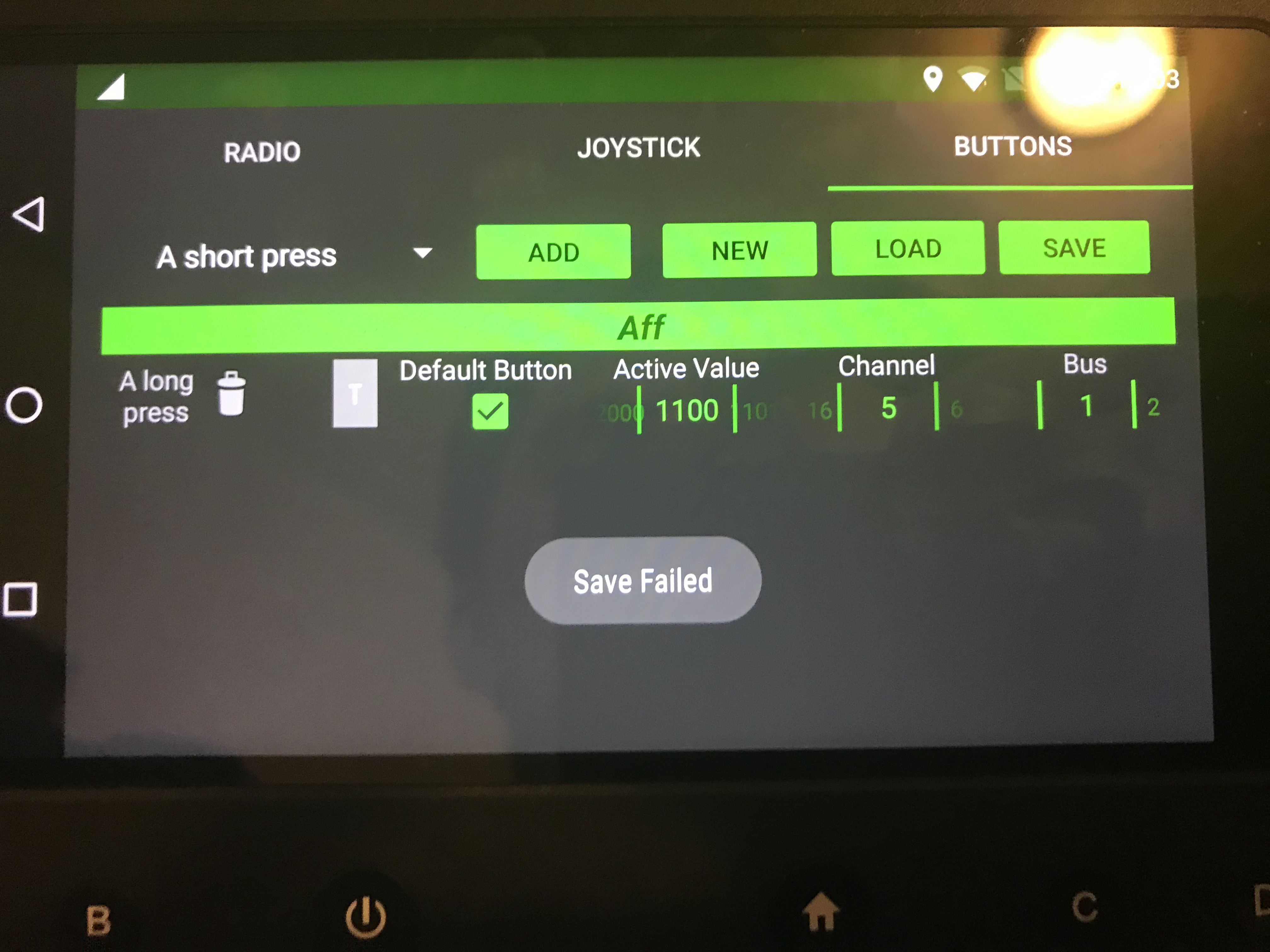 Does anyone have ideas?
Here is a video:

Thanks so much