Hi!
I have a problem with a camera we bought from NextVision (https://www.nextvision-sys.com/ ), the Colibrí2 in this case.
They use a secondary system to connect the video via HDMI to the HereLink unit, the TRIP2 unit.
Here is a picture of how this works.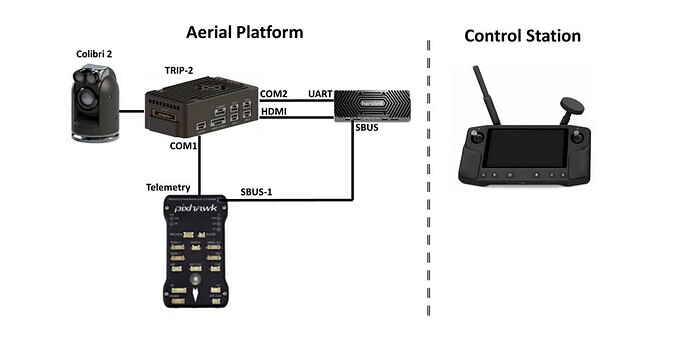 The problem is that sometimes the airunit transmit the video, and sometime not. It´s a quite random. From the nextvision factory they have told me:
"The Herelink declares 720p / 1080p . BUT practically, Herelnk does not support 720p. We found ourself preparing a special firmware to support Herelink – converting camera 720p signal into 1080p on the TRIP2. This was utilizing all video processing power of the TRIP2. Just to compensate for Herelink lack of actual support of 720p ."
So may be this is the problem of why some times airunits doesnt work. I have seen some questiones related to 720P over here, there is something I can do to patch the Hereunit?
Thanks!