Dear,
I have multiple systems using the HERE+ RTK. We sometimes have height issues, but thought this was in our system. But apparently it is not. The latest flight again showed one drone being 4 meter lower than the others.
Two drones starting at same height and landing at same height. But graphs show another story? This is GPS_RAW_INT I'm plotting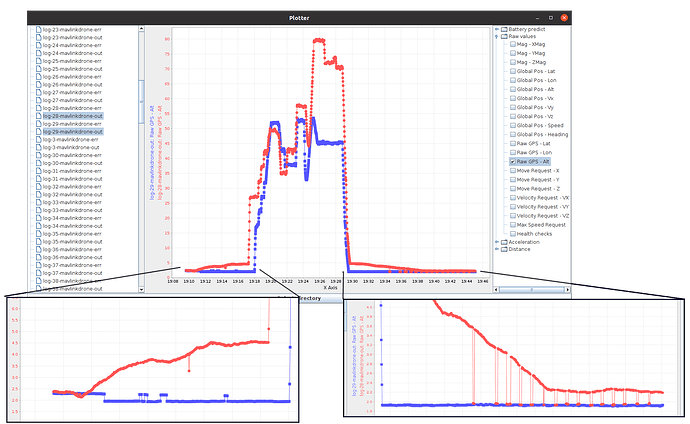 Any ideas why? And how to combat this?