Hello!
I have multiple units from same order batch, which show "No GPS" and by using MissionPlanner SLCAN it is not regognized. Older batch HERE2 units are working with the exactly same setup.
I have also tested to connect them with UAVCAN gui tool, and I have replicated the same problem with newer units, where as the older ones are working as expected.
Also the magnetometer is not visible/recognized on CAN mode.
When the CAN HERE2 is disconnected I have got an message after while on MissionPlanner saying "UC node ### down!". That's the only signs of life from CAN HERE2.
I'm using newest stable MissionPlanner 1.3.68.1
4.0-dev build from few days back from this date
Cube black with standard carrier board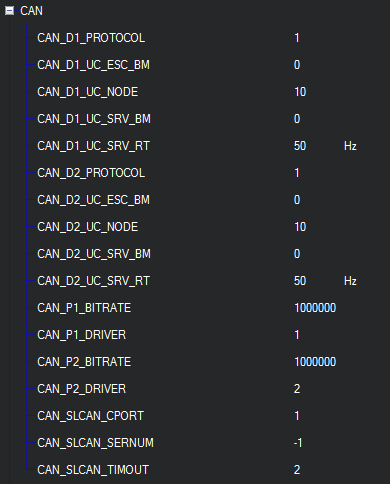 I'm contacting the distributor regarding this problem. This post is addition to that, also a notification to other users with possibly same problem.